Extension Features
When filter has a lot of possible options to select, this extension shows only several (number defined in admin panel) first options and "Show More" link or ScrollBar appears (admin choice). In this case store customer can press "Show More" and see all options, and "Show Less" in order to make long list shorter again or scroll with ScrollBar. Selected filters may appear on top of the filters list.
Main features:
Show More / Show Less links for Magento Layered Navigation

Scrollbar for Magento Layered Navigation

NEW! Responsive design ready popup for long lists of attributes

NEW! Filter option quick search box

Multiple Select Text functionality for Magento Layered Navigation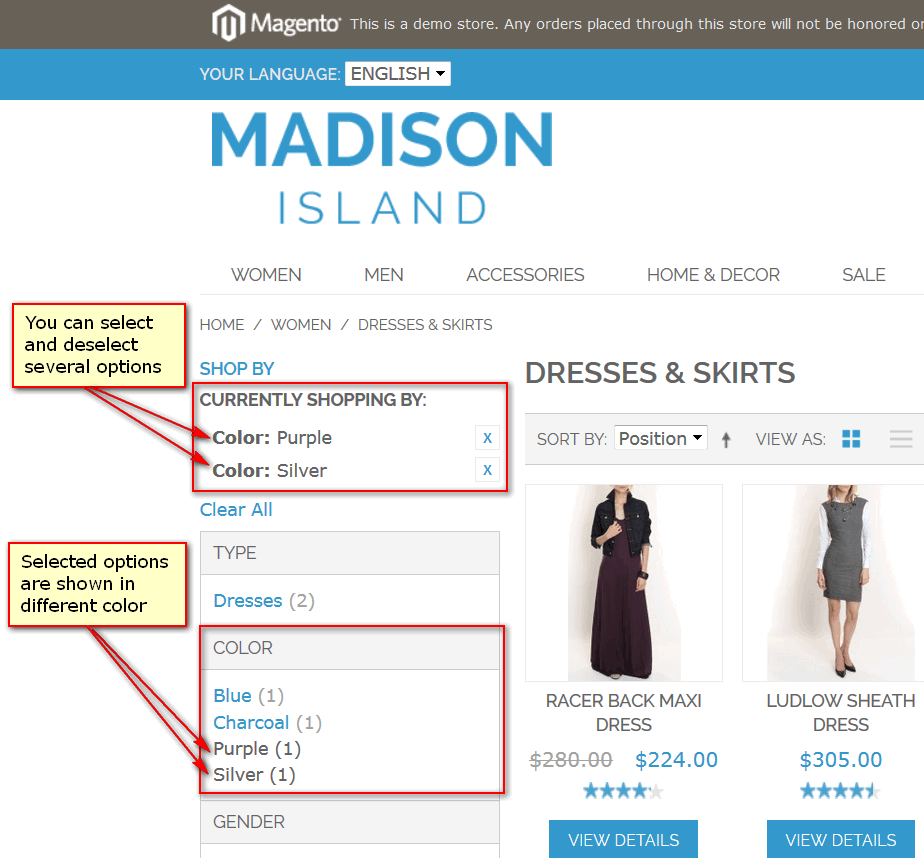 Selected filters on top of the list or on the same place.
Standard Magento Layered Navigation functionality
Customize for each filter individually from Admin Panel
Customize for each Store View individually from Admin Panel
You can easily combine this extension with other MANAdev Layered Navigation extensions such as SEO, Ajax, Price Slider, Show Less / Sow More and many more (existing, new and counting).